Recently David and I have been inspired by the book Organized Simplicity by Tsh Oxenreide. Of course if I'm being honest I was super inspired by it and kept reading portions out loud to David, who I'm sure was tuning me out all the while acting interested.
(Just kidding. He totally listens to every thing I say.)
I won't write a book review here, but suffice it to say it was convicting and encouraging and gave me this lovely quote that will be a theme for our household this coming year:
Lovely. Just lovely.
Also I've decided I love the idea of having a word of the year. I've heard people talk of it in the past but have never been too inspired to find my own word, until I actually found a word and decided I love having a word of the year. (!!!!)
For 2013, my word (our family word, really) is
purpose
.
purpose

(ˈpɜːpəs)

—

n





1.
The object toward which one strives or for which something exists; an aim or a goal
2.
A result or effect that is intended or desired; an intention.
We want our intentional actions to result in something good.
So.
We'll
purposefully
clear out clutter from our house and reserve our spaces for beautiful and useful things.
We
'll purposefully make our house a
sanctuary where creativity is inspired. I want my children to have the freedom to think and dream and create, and I don't think that can be done well in clutter. I hate the way I feel when I walk into our house and all I can see are the messes I need to clean. We aren't super messy or gross people, but when there's too much stuff around there's too much to clean and too much time spent on thinking about cleaning.
We'll purposefully clear out clutter from our calendar so that we can enjoy down time with our kids.
We'll purposefully let things go of stuff so that we can spend time on more important activities. For instance, I was spending many minutes a day straightening up the decor on the coffee table because little hands were constantly messing it up. I took the stuff off the coffee table and now I spend no time at all on that chore. I cleared up about an hour a week of my time just by cleaning off my coffee table. The less stuff I have to take care of, the more time I have. My heart feels lighter just thinking about it.
We'll
purposefully
be saving even more money (for a down payment on our country home!) because we won't buy things unless they are beautiful or useful. If one object is beautiful AND useful that's even better
(By the way, when you start saying 'purpose' too much it starts sounding ridiculous and like a made up word. Purpose, purpose, purpose, purpose....see? Weird word.)
Here's to 2013! Go forth and be amazing. We sure will.
his resolution is probably to eat more potatoes
hers would be to decorate the entire house with her artwork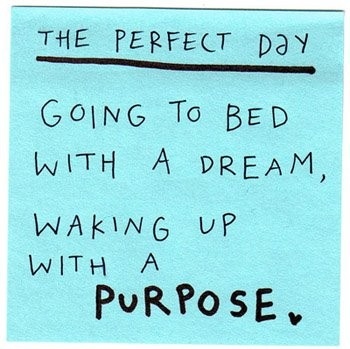 yeah, baby